"

Solo debut from Nashville producer/singer bleeds rock'n'roll swagger."
"

This cat oozes rock 'n' roll legitimacy and needs to be on your rock radar."
Joe Blanton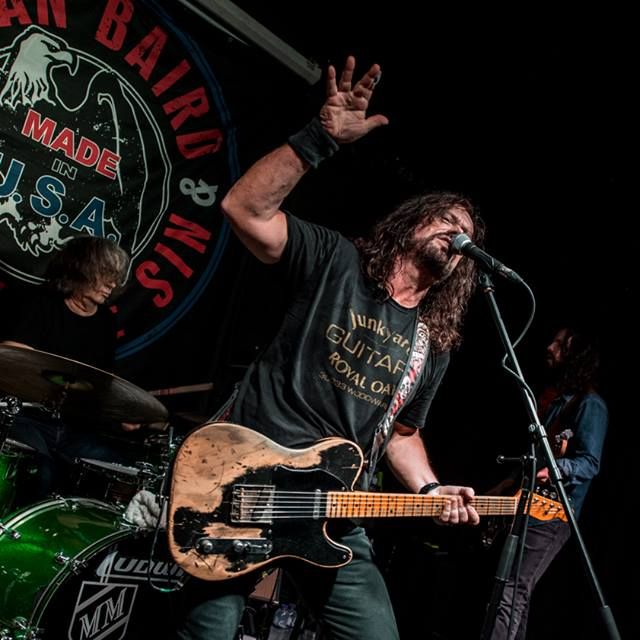 Joe Blanton Releases New Solo Album
Good, Bad, Right or Wrong
The Bluefields lead vocalist and rhythm guitarist, Joe Blanton, has released his first-ever solo studio album and it's about damn time. Good, Bad, Right or Wrong features 10 electro-clectic rockers, 5 co-penned by writing/production partner and band mate, Dan Baird.
Nudged by longtime friend and fellow Bluefield, Warner Hodges, Blanton used a rare break from production of WEH and DB & HMS material to indulge his hick punk rock roots. Blanton played all guitars and bass on the record and borrowed heavily from guitar heroes, Baird and Hodges. 
The 70's influenced flavors of the album are filtered through Blanton's unavoidable native Nashville twang to deliver a mash-up that celebrates the past and embraces the future.
Press Photos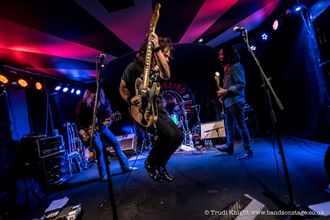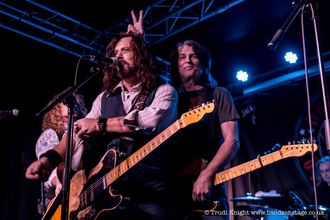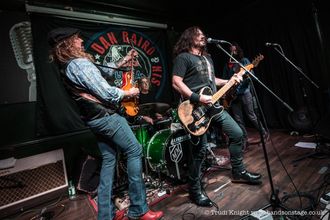 Sample Track
0:00/3:45

0:00/4:23

0:00/4:22

0:00/4:23

0:00/3:22

0:00/4:39

0:00/4:22

0:00/5:02

0:00/3:36
Features 10 new songs from Joe Blanton (The Bluefields, The Hangfires, Royal Court of China). If Rock and Roll with a Nashville twang is your thang, then this album should make you happy. Includes 5 songs co-written by Dan Baird.
Read more…
AmericanaUK Review - Mike ELLIOTT
Joe Blanton "Good, Bad, Right or Wrong" (Underground Treehouse, 2018)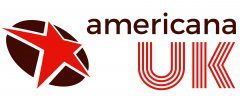 It's easy to get lost in the weeds these days as we find new ways to compartmentalize and format music. Rock and country seem to be endlessly hyphenated.  Sometimes we need to stop the chin scratching, step out of the woods, and crank up the amps.  Thankfully, Joe Blanton seems to do just that with his first solo effort, 'Good, Bad, Right or Wrong.'
Joe Blanton has been sharing his full-throated howl with the world for the better part of 35 years now, first as the front man for the Royal Court of China, releasing two albums of hard jangle roots rock on A&M in the late '80s.  He eventually joined forces with lead ex-Georgia Satellite Dan Baird and Jason and the Scorchers guitar-slinger Warner E. Hodges (who had themselves by then formed Dan Baird and Homemade Sin, which Blanton helps produce) and launched the Bluefields, a no-nonsense rock and roll band...Read More